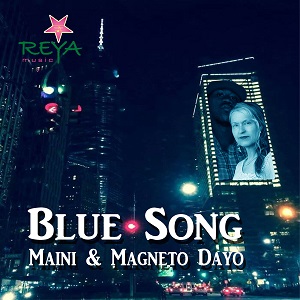 Maini and the American hip-hop artist Magneto Dayo won Arzuk Music Award 2017 in California on January 17th, 2018. They won in Freestyle/Rap/HipHop category with 'Blue Song'.
Arzuk Productions & Entertainment is a production company located at Barstow California. Arzuk Productions is run by Gonzalo Arzamendi, Raymond Rowe, Bobby Ludlam, and Steven Zukaitis.
Blue Song single was released on June 9th 2014. Music is written by Maini Sorri, lyrics by Gary Cornman & Dashawn Williams, remix by Carsten Lehmann. Video by Johan Zetterlund. Label behind the Blue Song release is Reya music.