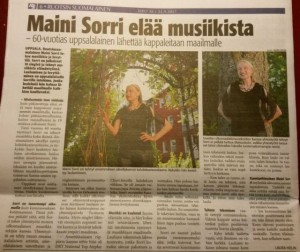 September 9th 2017 Ruotsin Suomalainen newspaper published Maini's interview.
"Swedish Finnish Maini Sorri makes music and recordings. She has released 19 singles and made music to her life's work. Composing songs and make recordings is her passion, and the fruits she wants to send to the world for everybody to hear."
The whole article in Finnish by Laura Helin can be read in the picture of this post.