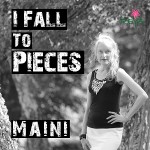 Maini's rock single I Fall To Pieces made it to WOS Radio Top20 Playlist for June 2016 in USA. It was also released on July 14th in WOS Radio's #1 Award winning Podcast Episode #431.
Enjoy 30 minutes of amazing music here. Maini's song is #6 on the show. You also find Episode #431 on iTunes here
I Fall To Pieces was released on May 31st. It is co-produced by Grammy nominated Brian Lanese and Orlando M (Orlando Mestre) in the USA, engineered and mastered by Brian Lanese and mixed by Brandon Bujnowski, USA. All instruments are performed and recorded by Orlando M. Music is written by Maini and lyrics by Gary Cornman from the USA and the label is Reya music from Sweden.