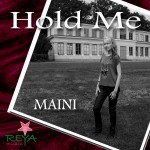 Mainis new video Hold Me is now in heavy rotation on The Bobby T Show in USA. The Bobby T Show was the winner of two national Billboard Music Video Awards in Pop & Dance categories. Bobby T Show has also been awarded "Best Programming Award". The show airs from coast to coast,  from Los Angeles to New York.
Bobby T Tanory which has over 30 year experience in radio/TV is the host and producer of the show. There have been hundreds of TV interviews of artists and celebrities over the years.
Sidewalks TV  in California has confirmed that they will add Hold Me video to future reel. Sidewalks Entertainment show is produced in the San Francisco Bay Area and presents celebrity interviews, music and rising performers. It features many popular and classic stars, such as Harrison Ford, Salma Hayek, Jane Seymour etc , and singers Martina MdBride, Kelly Rowland, Daughtry etc. etc.
Sidewalks Entertainment can be seen in Northern and Central California on Comcast Hometown Network, KOTR, KQSL, KCRT, KCTH, and Channel 27 in Fairfield, and  Comcast Hometown in Manitowoc, Wisconsin.
Posted in:
cd
,
cd release
,
distribution
,
female vocalist
,
maini
,
Maini Sorri
,
music
,
My music
,
promotion
,
Radio & TV
,
Recording
,
single
,
USA
,
Video
: :
Comments Off

on Mainis video in Billboard Music Video Awards winning TV-show