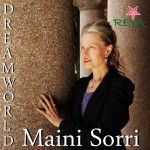 I am very happy for radio plays of 3 of my songs, Only A Memory, Someday and Dreamworld on AiiRadio last Sunday.
The show is a weekly show called Sunday Chill by DJ Revolution from Florida.
I am so glad my music is appreciated. It really made my day.
No Comments
No comments yet.
RSS feed for comments on this post.
Sorry, the comment form is closed at this time.