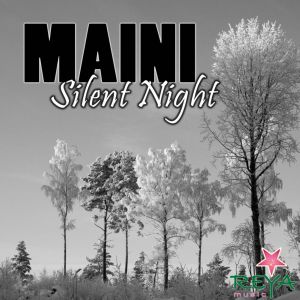 The rocking Christmas single Maini -Silent Night was re-released on December 10th 2014. It contains a Rock Remix of the traditional Christmas song Silent Night. Mainis' single was aired on many radio stations in UK in December, among them Splash Radio in London, and also on The England Swings show at Radio Fairfax in The US.
You can listen to Silent Night on Spotify here
You can see the amazing Christmassy Silent Night video from a Christmas fair in Los Angeles on Youtube, directed by W.A. Henderson, Hollywood and stars beautiful Michelle Perez.
You find Maini's rocking Christmas single here on Deezer, Google Play, Amazon, Rdio, 7Digital, Xbox Music, Nokia Music MixRadio, 24-7.
You also find it on Itunes all over the world. Follow any of the iTunes links below. Then switch the country code (in the middle, after apple.com/) to your country code. Awoken Heartbroken (Remixes) on Itunes USA, Itunes UK, Itunes Sweden.
Silent Night was released for the first time on December 19th 2013. Because the release was close to Christmas there was not much time to distribute the single to radio stations in time.
Music and lyrics are by Franz Grüber and the rocking remix by Patrik Ragnefors. Label behind the release is Reya music . Cd artwork pic and cd artwork layout by Johan Zetterlund.
Posted in:
Buy cd
,
cd
,
cd release
,
Christmas
,
distribution
,
download
,
female vocalist
,
Listen
,
maini
,
Maini Sorri
,
music
,
My music
,
radio
,
single
,
USA
,
Video
: :
Comments Off

on The Rock single Silent Night was released on December 10th 2014