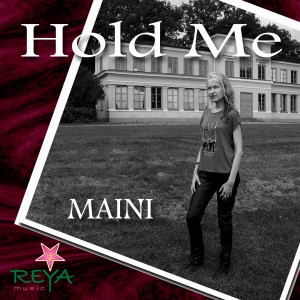 Maini's new catchy dance single Hold Me will be released on May 7th.  A must see Hold Me music video will be promoted to MTV and all over the USA by Trilogy Music Group in Hollywood.
The music video was directed by the video director W.A. Henderson from Los Angeles. W.A Henderson sent a message to Maini on Christmas Eve 2012 and told her that he would like to shoot  music videos for her.
The beautiful Hold Me music video that you can watch time after time stars beautiful Mali Monae and Michael Martinez from Los Angeles, USA.
See Maini – Hold Me – Official video here
Label is Reya music, Sweden.
Maini has, as always, written the music, while the lyrics are by Gary Cornman from the USA and the remix is by Carsten Lehmann from Germany.
Posted in:
cd release
,
distribution
,
maini
,
Maini Sorri
,
music
,
My music
,
promotion
,
Radio & TV
,
Recording
,
single
,
Video
: :
Comments (2)
2 Comments
Vad fint, Maini 🙂 🙂 Är det du som spelar piano? Stort grattis. Kram, Gabriella

Great song, Maini 🙂 🙂 Is it you who plays the piano? My congratulations. Hugs.

Comment by Gabriella — May 6, 2013 @ 12:45 pm

Thank you very much Gabriella. Carsten Lehmann from Germany plays all instruments. Hugs 🙂 🙂

Comment by Maini Sorri — May 6, 2013 @ 1:07 pm
RSS feed for comments on this post.
Sorry, the comment form is closed at this time.