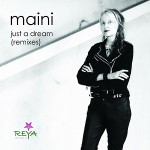 Style-City Music Presents is 30 minute music video show that is shown on over 100 television stations in USA and also in South Africa. Maini's Just A Dream (Trilogy Dreamix) video is in Style-City Music Presents season 29 episode 3. You can see the show here on Blip TV in USA
Maini's video is also in rotation in the oldest music video show in Virginia USA, Karamel Video Jams  that shows "the best of Hip Hop, R&B, Gospel and more".
Music is by Maini Sorri, Sweden, lyrics by Gary Cornman, USA and remix by Maria Jhoanna F. Roberto, USA. Label is Reya music, Sweden.
Posted in:
cd
,
female vocalist
,
Listen
,
maini
,
Maini Sorri
,
music
,
My music
,
playlist
,
Radio & TV
,
USA
,
Video
: :
Comments Off

on Maini's video on Style-City Music Presents show in USA!