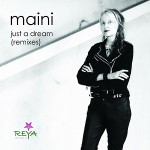 The England Swings Show airs "The best, brightest, newest, and coolest music from the United Kingdom!" Tonight's show includes Just A Dream (Trilogy Dreamix) from Maini's new single Just A Dream (Remixes)!
There is lots of new music on the show including new tracks from Rudimental, Calvin Harris, Jake Bugg, and more. There will be a celebration of the UK's 1,000th number one album, named just this morning and Top 5 Countdown : Yet another new number one song in the UK today, and much more.
Tune in today 6 pm EST, 0:00 GMT, 1:00 CET, anywhere in the world http://www.radiofairfax.com
Click Stream Radio Fairfax or Play Webcam.
The show is aired from Fairfax, Virginia, USA.
In Northern Virginia : Cox and Verizon digital cable channel 37
In Reston, Virginia : Comcast channel 27
No Comments
No comments yet.
RSS feed for comments on this post.
Sorry, the comment form is closed at this time.