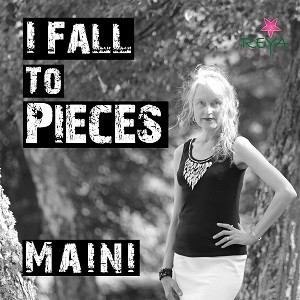 Maini's rock single I Fall To Pieces got excellent reviews. Rick Jamm from London writes in Jamsphere Magazine:
"Like all of Maini recordings, "I Fall To Pieces" proves to be an extremely rewarding listen as its internal complexities unfold…As usual Maini once again shows that she is at the top of her game vocally. The song's musical and lyrical thoughts are delivered in the clearest manner they could ever be". Read the whole review here
Brett Stewart, Chicago, Tilting Windmill Studios writes: "Sorri's vocals are solid, as usual…I'd actually align her vocal style to that of Yoko Ono. I mean that as a compliment, too…Sorri's typical pop sensibility is infused into 'I Fall To Pieces' as well, and it's a catchy tune."Read the whole review here
Bree Morcroft, freelance writer from Melbourne, Australia writes: "After a slow-building, atmospheric introduction, 'I Fall To Pieces' explodes into a slightly unexpected, but pleasing bright burst of pop goodness the moment the vocal kicks in." Read the whole review here
Bradley Rust, freelance writer from Sydney, Australia writes: "Maini follows up the impressive collaboration single 'Second Chance' with a new single of her own. To start with, my first vibe is a little Nightwish style from the opening 30 seconds before the pace eases a little and her voice takes centre stage". Read the whole review here
More more sound writes: "I Fall To Pieces" is a truly stunning track with a rock edge that feels emotional and fragile, yet uplifting and direct, highlighting Maini's strong ability to turn touching personal stories into amazing melodies with a purpose". Read the whole review here
No Comments
No comments yet.
RSS feed for comments on this post.
Sorry, the comment form is closed at this time.