Read this great review by LA Music Examiner in LA, USA: "Moira" is the new single by Finnish singer-songwriter Maini Sorri and Jörgen Hansson. Backed with "Moira (Instrumental Version)", this is the most recent example of the Sweden-based Sorri's pop signature sound. Writing since age 8, Sorri has had some time to polish her tuneful trademark performing her songs live as well as on TV and radio.
Released mere days ago "Moira" not only reveals her previous vocal training but also demonstrates she must have paid attention when she was a student of music theory and composition. It's got a new yet not at all foreign sound to it. Sorri was happy to shed some light on the subject.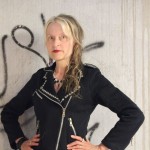 "Moira' is a song about my young fan Moira. I gained her as a devoted fan when I sang at Swedish radio's Song contest in Axevalla, Sweden. I told (American) Gary Cornman about the sweet six year old girl Moira and he surprised me by writing a poem about her that I then composed". It was later remixed by Jörgen Hansson who also sang background vocals.
The second track is a simply the underlying instrumental. It allows the listener to focus on the actual music composition. The single's recently released accompanying music video was directed by W.A. Henderson and stars Cindy Clark both from Hollywood, Los Angeles. If it works with audiences as well as some of her previous work it will soon be on radio playlists in Sweden, Finland, the UK, the US, Spain and other countries.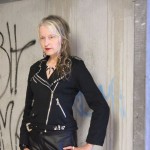 Sorri's new music video is currently on YouTube and her music is available on Facebook, ReverbNation, Bandcamp, the global online radio station Last.FM, MySpace and online stores worldwide. Check out Maini Sorri's "Moira". You won't be (ahem) sorry.
My name is Phoenix and . . . that's the bottom line."
Review: Moira   Publisher:   Author: Will Phoenix   Publish Date: March 19th 2014
Will Phoenix has been emploed by such publications as the Daily Collegian and The Los Angeles Times.
See the review and 11 artists pics by Johan Zetterlund here at LA Music Examiner
Pics by Johan Zetterlund.
Posted in:
cd
,
cd release
,
female vocalist
,
Hollywood
,
Listen
,
maini
,
Maini Sorri
,
music
,
My music
,
review
,
single
,
USA
: :
Comments Off

on Great review of Moira in Los Angeles March 19th 2014