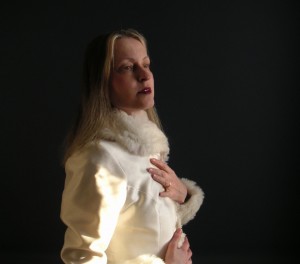 "I have had the honor to interview Maini Sorri after the summer.
Have you had a good summer?
Yes thanks, I've had a good but intense summer:)
Best memory from summer 2011?
I got two record deal by 272 Records in Hollywood.
How did you get your stage name?
My stage name is my maiden name.
Which of your songs do you personally like best and why?
I've had different favorites. The one I like best and the one I'm happiest for right now is Let Me Do Your Time.
How do you come up with your songs?
Before I compose I always get a strong feeling that does not go over with less than that I write a song. Often it is something sad that has happened to trigger the feeling. When I finished writing the song, I'm happy again:)
Plans for the future? Gigs? New video?
Acoustica, Vol. 26 with two of my songs have just been released in Hollywood. A new album is coming out in England and USA this fall. A new video is almost ready. Next gig will be to sing at a birthday party.
If you would tour with famous artist whom would you choose then?
Wow, that was hard. Someone with a great voice that seems like a nice person. Josh Groban I think.
What other musicians you work with?
I have a band with the Italian artist John Baumann and collaborate with the multi-instrumentalist Jaakko Viitala.
What does "Love" mean to you?
Being accepted and loved as I am and love back in the same way.
Tell us where to buy your new album?
It is easy to buy the new album Acoustica, Vol. 26 through my website here
and click on the album cover.
Lots of hugs
Maini"
Swedish Top Music Interview by Carita 23rd August 2011
You find the original Swedish article here
Translated into English by Google translater with a little help from Maini.