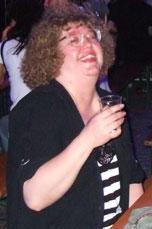 I have a new page, Gallery of fans and friends. You find it here You are very welcome to send your picture to maini(at)mainisorri.com
I will soon start a page Gallery of photos by fans and friends . If you have taken a picture of your country you are welcome to send it to my maini(at)mainisorri.com
Thank you for all your support, good to be your friend! See you soon!
2 Comments
Great idea with the Picture Gallery Page Maini !
Love, your smiling friend Birgitta 🙂

Comment by Birgitta — September 13, 2009 @ 8:46 pm

Thank you Birgitta, it is great to have your picture on my blog and on my Gallery of fans and friends page! Thank you for your friendship!

Comment by Maini Sorri — September 19, 2009 @ 8:16 pm
RSS feed for comments on this post.
Sorry, the comment form is closed at this time.