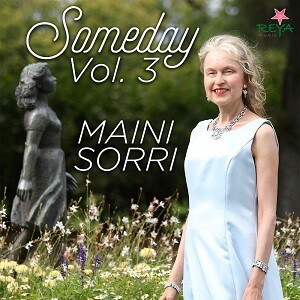 Maini Sorri's single Someday Vol. 3 got great reviews. Tunedloud Magazine wrote: "The songs are so beautiful, so soulful and so heartfelt and Maini's voice is just unbelievable."
"I know I'm gushing but I honestly can't think of an artist in recent years who can compare to Maini Sorri in her combination of songwriting, voice and prolificacy." "Maini Sorri puts so much heart into her music that you cannot help but be moved by it."
"It's hard to find an artist with raw vocal talent, great compositions and lyrics that actually connect in a real way. Maini Sorri delivers on all fronts." "This woman truly does deserve the title of artist, as opposed to most singers currently around." Read the whole review from 2019 here.
Rebecca Cullen at Stereo Stickman wrote: "Someday is a definite early highlight and underlines that traditional or classic vibe really well..""Poetic imagery and Maini's ever-meandering, expressive melodies work well together in every case."
"Oh Echo follows on and injects an acoustic melancholy into the process and some gorgeous guitar work. Another highlight for the progression and build-up throughout."
"Only A Memory kicks up the pace and adds a subtle level of electronic funk. Meanwhile, reflective and honest lyrics reach out to connect in a lasting way. " "easily one of Maini's most enjoyable releases to date." Read the whole review here.
Fresh Out for the Booth writes: " All tracks on this compilation are in their own right, masterpieces. Carefully crafted Maini Sorri, you can hear the dedication this musician has for her work across all tracks and it is something truly magical to experience." Read the whole review here.
FV Music Blog writes: "Sorri has the fantastic ability to convey many emotions through her beautiful songwriting and stunning performance." "The mix, master and production of the album are also to a very high standard. Each of the instrumentation has its own space in the mix and nothing feels crowded. All of the parts come together to create one unified piece of art. Simply magical." Read the whole review here.
No Comments
No comments yet.
RSS feed for comments on this post.
Sorry, the comment form is closed at this time.