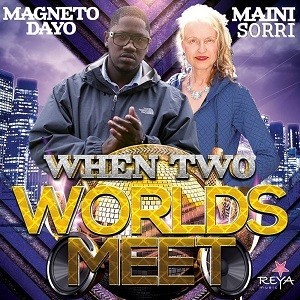 When Two Worlds Meet (Official Music Video) was released on May 17, 2018 and produced by Truestudios, UK.Music and Lyrics by Dashawn Williams from the US and instrumental by A 1 Beats from the US.
This is the first video from "Maini Sorri & Magneto Dayo – When Two Worlds Meet" album, released on May 23rd 2018. The label behind the release is Reya music, Sweden.
You can watch the Official Music Video on Youtube here
No Comments
No comments yet.
RSS feed for comments on this post.
Sorry, the comment form is closed at this time.