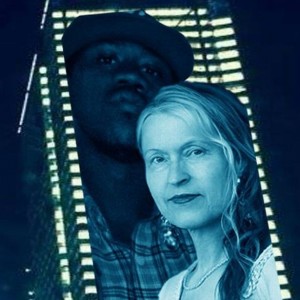 The success of Maini & Magneto Dayo's Summer hit Blue Song in The US was huge. It was 11 weeks in a row on National Airplay Top 50 R&B/Hip-Hop Chart, and was still on the chart in September. Blue Song was 9 weeks in a row on three different National Airplay Top Charts in The US, among them National Airplay Top200 Chart for all genres from gospel to Hip-Hop. The best position was #5 on National Airplay Top 50 R&B/Hip-Hop Chart in August 2014.
Because Blue Song was on National Airplay Top Charts a couple of weeks also in June 2014, it was on Top Charts almost the whole Summer.
Throughout the Summer many radio stations did report more than 100 airplays a week!
Maini & Magneto Dayo – Blue Song video was included in the TV show that was aired on more than 100 TV stations around the world! You can still see it, The Style-City Music Presents show, Season 32 here at BlipTV. Blue Song is aired at 00:16.33.
Maini & Magneto Dayo – Blue Song (Official Music Video) by Johan Zetterlund was released on June 17th. Blue Song single was released on June 9th 2014. It is the first collaboration between Maini Sorri and the American rapper Magneto Dayo. Label behind the release is Reya music. Music is written by Maini Sorri, lyrics by Gary Cornman & Dashawn Williams, remix by Carsten Lehmann. Cd artwork pics by Johan Zetterlund, Dashawn Williams & Anita Hamilton. Cd artwork layout Marjo-Riitta Oksanen.
Posted in:
cd
,
chart
,
Listen
,
maini
,
Maini Sorri
,
music
,
My music
,
playlist
,
radio
,
Radio & TV
,
Recording
,
single
,
USA
,
Video
: :
Comments Off

on Blue Song on National Airplay chart in The US 11 weeks in a row
No Comments
No comments yet.
RSS feed for comments on this post.
Sorry, the comment form is closed at this time.