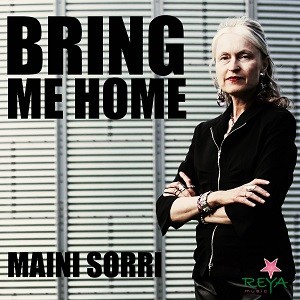 Maini Sorri – Bring Me Home (Official Music Video) was released on September 17th 2018. The music video is produced by Levmusic, Israel.
Bring Me Home is the title track from Maini's pop/rock/dance album Bring Me Home. The video producer Levmusic really told the true story of Maini's adventure and added amazing nature scenes to it.
Vocals and music are by Maini Sorri, lyrics by Gary Cornman USA, Co-Produced by Brian Lanese & Orlando Mestre USA, Mixed and Mastered Brian Lanese. All instruments performed and recorded by Orlando Mestre. Bring Me Home album was released on September 20th 2018. The label behind the release is Reya music, Sweden.