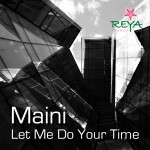 My single Let Me Do Your Time is now available on iTunes around the world.
You find it on iTunes in Great Britain here You can switch to iTunes in your country by clicking the little round flag at the bottom right of the page and then choose your country.
You find it on iTunes USA here ,  Swedenhere ,  and Spain here
in Germany here , in Italy here and in Finland here
It is also available on itunes in Canada, Australia, Denmark, France, Greece, Ireland, Japan, Netherlands, New Zealand, Norway, Portugal and Switzerland. Searchword Maini.
If you have problems with finding the track on iTunes or need advice about access to iTunes, please contact me on facebook here or email maini.sorri(at)gmail.com
If you live in USA you can buy Let Me Do Your Time on iLike.com here
Let Me Do Your Time is available on Spotify too, Spotify
You find the Let Me Do Your Time video here
Soon Let Me Do Your Time will be available on all web shops below.  Then you can check up the list, find your country and your favourite web shop.
Sweden          eMusic
Sweden          Nokia Music
United Kingdom                  eMusic
United Kingdom                  Napster UK
United Kingdom                  Ovi Music
United Kingdom                  Play.com
United Kingdom                  Spotify
United Kingdom                  Tesco Digital
United Kingdom                  Tunetribe
United Kingdom                  We7
UAE               Nokia Music
USA               eMusic
USA               iMesh
USA               iTunes USA
USA               MOG All Access
USA               Napster
Spain             eMusic
Spain             iTunes Spain
Spain             Nokia Music
Spain             Spotify
Australia        iTunes Australia
Australia        Nokia Music
Austria           eMusic
Austria           iTunes Austria
Austria           Nokia Music
Belgium         eMusic
Belgium         iTunes Belgium
Brazil             Nokia Music
Bulgaria         eMusic
Canada           iMesh
Canada           iTunes Canada
Canada           Napster
Cyprus           eMusic
Czech Republic                    eMusic
Denmark        eMusic
Denmark        iTunes Denmark
Denmark        Nokia Music
Estonia          eMusic
Finland          eMusic
Finland          iTunes Finland
Finland          Nokia Music
Finland          Spotify
France            eMusic
France            iTunes France
France            Nokia Music
France            Spotify
Germany        eMusic
Germany        iTunes Germany
Germany        Napster
Germany        Nokia Music
Greece            eMusic
Greece            iTunes Greece
Hungary        eMusic
India              Nokia Music
Ireland           eMusic
Ireland           iTunes Ireland
Ireland           Nokia Music
Italy               eMusic
Italy               iTunes Italy
Italy               Nokia Music
Japan              iTunes Japan
Japan              Napster
Latvia             eMusic
Lithuania       eMusic
Luxembourg                         eMusic
Luxembourg                         iTunes Luxembourg
Malta             eMusic
Mexico          Nokia Music
Netherlands                          eMusic
Netherlands                          iTunes Netherlands
Netherlands                          Nokia Music
Netherlands   Spotify
New Zealand                        iTunes New Zealand
Norway          iTunes Norway
Norway          Nokia Music
Norway          Spotify
Poland           eMusic
Poland           Nokia Music
Portugal         eMusic
Portugal         iTunes Portugal
Portugal         Nokia Music
Romania        eMusic
Russia            Nokia Music
Singapore      Nokia Music
Slovakia        eMusic
Slovenia        eMusic
South Africa                         Nokia Music
Switzerland                          iTunes Switzerland
Switzerland                          Napster
Switzerland                          Nokia Music