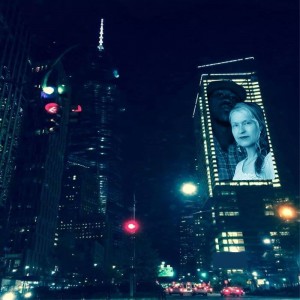 Maini & Magneto Dayo – Blue Song is has now been 4 weeks in a row on three different National Airplay Top Charts in The US, and it's climbing higher! Blue Song was last week #7 on National Airplay Top 50 R&B/Hip-Hop Chart and # 12 on National Airplay Top 50 Independent Chart. Blue Song was last week #144 on National Airplay Top200 Chart for all genres from gospel to Hip-Hop.
Radio stations in five US states reported last week more than 100 weekly radio airplays. Most radio plays of Blue Song last week, 109, were on Party 105.5 in North Carolina.
Maini & Magneto Dayo – Blue Song (Official Music Video) by Johan Zetterlund was released on June 17th. The video is aired on several shows on TV-channels in US, among them KGNGTV in Las Vegas and Aurora8 in Colorado, but also on Viacom 18's Music TV Channel VH1 in India. Blue Song video is also streaming on lots of streaming sites like Muzu TV, New Music Videos and Alb Tv Radio.
Label behind the release is Reya music. Blue Song single was released on June 9th 2014. Music is written by Maini Sorri, lyrics by Gary Cornman & Dashawn Williams, remix by Carsten Lehmann. Cd artwork pics by Johan Zetterlund, Dashawn Williams & Anita Hamilton. Cd artwork layout Marjo-Riitta Oksanen.
Posted in:
cd
,
cd release
,
chart
,
female vocalist
,
Listen
,
maini
,
Maini Sorri
,
music
,
My music
,
playlist
,
promotion
,
radio
,
Radio & TV
,
Recording
,
single
,
USA
,
Video
: :
Comments Off