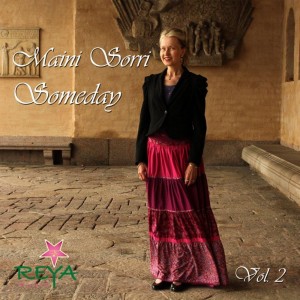 "Maini Päivikki Sorri Hongslo is a Swedish-Finnish singer songwriter from Uppsala, Sweden who began composing music for piano from 8 years old . Her album Someday received some excellent reviews in the UK.
Her harmonies and background vocals are reminiscent of the style of Sarah McLachlan and her new album Someday Vol. 2 will be released on 14th November 2011 by Reya music, Sweden.
Clearly there are those who believe she's a talented artist who is highly professional, hauntingly beautiful and can do nothing wrong".
"Personally, I find her very energetic, genuine and inspiring with a clear and pleasant voice which has a strong feel of individuality.."
"Track list: 1. Someday 2. Only A Memory 3. Oh Echo 4. Highway 5. I Am Leaving 6. I Shouldn't Have Trusted You 7. Like An Angel 8. Dreamworld 9. Like A Golden Eagle 10. Lähden yksin".
Someday Vol. 2 Review 13th November 2011 Anthony Weightman, AAA Music (UK)