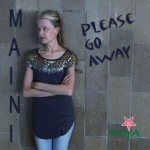 Here is the first review of Maini Sorris 2 new singles Please Go Away and Please Go Away (Rock Remix) by Antony Krakhmalnik at Relaxmuz.ru in Belarus!
Relaxmuz.ru is a great site about any news from the world of relaxing music including new albums, personal news, interviews, reviews. Relaxmuz.ru publish links for introductive listening and buying of albums.
You can read the review here at Relaxmuz.ru
You can also watch the Please Go Away video by Johan Zetterlund there.
To translate the review you can copy and paste it on Google translater.
Mainis 2 singles Please Go Away and Please Go Away (Rock Remix) were released by Reya music,, Sweden November 13th 2012