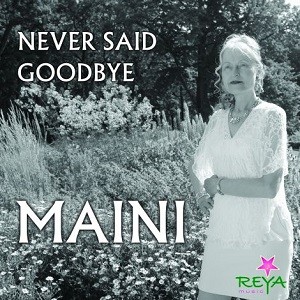 Maini's new single Never Said Goodbye is released! It has already won Akademia Music Award October 2015 in Hard Rock Best Song category in Los Angeles. See the jury's motivation here.
You can listen to the new single at spotify.
It is available on iTunesUSA, iTunesUK, iTunesSweden, iTunesItaly, iTunesFrance, iTunes Finland, iTunesNorway, iTunesJapan, iTunesPhilippines etc. all around the world. Follow any of the iTunes links and switch the country code in the middle to your country code.
Never Said Goodbye is also available at Amazon, Deezer and GooglePlay.
It is co-produced by Brian Lanese and Orlando M (Orlando Mestre) in the USA, engineered and mastered by Brian Lanese, mixed by Dan Thomas at Runway Studios in Buckinghamshire, UK.  All instruments are performed and recorded by Orlando M. Music is written by Maini and lyrics by Gary Cornman from the USA and the label is Reya music from Sweden.
Posted in:
Award
,
Buy cd
,
cd
,
cd release
,
distribution
,
download
,
female vocalist
,
Listen
,
maini
,
Maini Sorri
,
music
,
My music
,
promotion
,
Recording
,
single
,
USA
: :
Comments Off