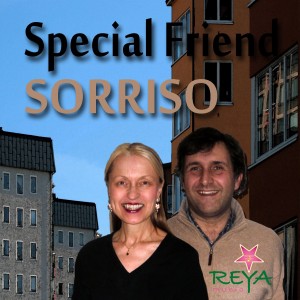 The first video 2018 Special Friend (Official Music Video) was released on January 30th. Video is directed by Mesh Production, Kenya.  You can see the video with amazing views and dramatic landscapes and star falls here
Maini has a band with John Baumann from Milan, Italy called Sorriso. Special Friend is their second collaboration. Special Friend single was released on May 17th 2011 by Reya music.
Special Friend includes music written by Maini Sorri, lyrics by Maini Sorri and Gary Cornman from the US, an instrumental and mix by Jaakko Viitala and artwork layout by Marjo-Riitta Oksanen.