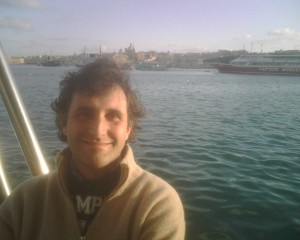 I have great news! The Italian artist John Baumann flew all the way from Italy to record one of my songs Hiding Place with me! He found me on the global web radio Last.fm for some months ago and asked me if he could record together with me. Of course I said yes.
Since then we have been planning our project, sending emails and mp3s to each other. It was very exciting  to make preparations for our recording and to meet each other for the first time! But when I saw John's smiling face when we met, I knew this would work fine.
Next day we went to studio for recording and everything went fine. Our voices suite well together and we sound really great together. I can hardly wait to play the song for you, I hope it will be very soon.
Please help us to find a group name for our new group!