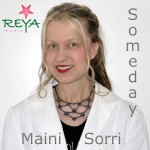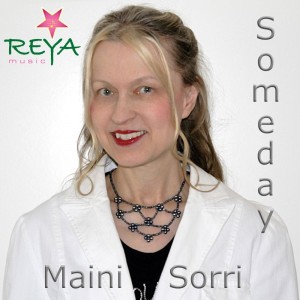 This is a Swedish newspaper article translated by google translater:
Great, Maini!
Maini Sorri  takes her "Someday" to the top.
Maini Sorri from Uppsala – basically piano and voice teacher with a background in Tierp – has advanced to the second spot on the British music world Radio Top 20 Charts.
The list was a spine-chillers for Maini this time. Two of the artists on the Top 10 had been pushed out. Number two and number one remained to be present. Be Maini among them? Luckily, she kept her place at the top also climbed up one position. World music radio's head was a presenter for the list and said Maini was a strong runner and could have won if not it shocking happened to an American band went straight from the bubble into first place on the list. It had only happened once so far in the history list. Maini has until now been seven weeks in the top five in the top.
Reviews in the British press has been very positive, here is a quote:
"Sorri's inner beauty shines through  …. this Scandinavian singer-songwriter sure delivers sophisticated pop. Nobody can question her finely honed song craft ".
(All Gigs, Elly Roberts)
This article Toppen, Maini was published in Gefle Dagblad Nöje 27th of October 2010. I just found it on internet.