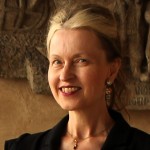 The newly written song Don't Be Afraid against all forms of discrimination which features Maini Sorri and 13 other artists from Europe, Israel, India, USA and Australia is now published by Gonzalo Arzamendi and Arzuk Productions in California.
Music is written by Gonzalo Arzamendi and lyrics by Gary Cornman.
Listen to Don't Be Afraid here.
The Don't Be Afraid video will be released September 4.
No Comments
No comments yet.
RSS feed for comments on this post.
Sorry, the comment form is closed at this time.