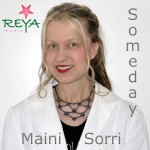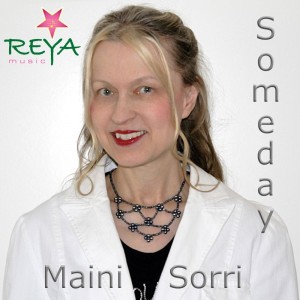 My single Someday got a great review by J. Whitaker 272 Records A&R Representative – Los Angeles, California, in July 2011.
"Maini Sorri delivers an eloquent ballad that is so professionally played and executed, it's inspiring.
As "Someday" begins its passage out of the speakers, the pianos and opening samples are hauntingly beautiful and instantly catch your attention. I can easily tell that there was a lot of time and energy composing this song.
Everything melds together cohesively as each layer of the song is unveiled one verse and chorus at a time. The songwriting is highly accomplished, as well is the execution of the melody lines. There are some really alluring harmonies and background vocals reminiscent to the stylings of Sarah McLachlan, which certainly works great in creating an authentic layer of warmth for a song in this genre of music.
The musicianship is as efficient as it gets and the band, as a whole, is fantastic. I especially love the lead guitar playing as well as the string arrangement.
Above all, I believe Maini has a lot of talent on display here. She carries her song wholeheartedly and brings the listener on her journey to where we all may wind up. Here's to hoping that Maini's travels "Someday" take her to wherever it is she wants to go".
You can also read the review on 272 Records website here
No Comments
No comments yet.
RSS feed for comments on this post.
Sorry, the comment form is closed at this time.