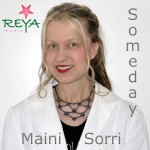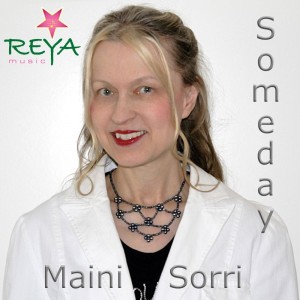 This singer-songwriter with a Finnish background has lived most of her life in Sweden where she has built up a sizeable following for her enchanting music and beautiful voice. This release marks her British debut, though she has already made an impact in America and Canada, and could well build a following in the UK. She has created memorable melodies and her lyrics, have been successfully transcribed from Finnish into English. There is an inspiring spirit in such songs as Someday and Like An Angel, and you can feel the pure emotion in the closing Lahden Yksin. A delightful five-song set that really whetted my apetite for more.
Maini Sorri SOMEDAY EP Reya Music **** 4/5  review in great Maverick Magazine in UK in January 2011 issue
No Comments
No comments yet.
RSS feed for comments on this post.
Sorry, the comment form is closed at this time.