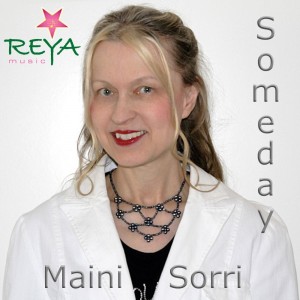 My EP Someday was released in UK yesterday Monday September 13. Today I got the first review from London. I can't believe this, I couldn't dream about such a great review!  See it with your own eyes here at IndieLondon Scroll to eighth review. Isn't it amazing? I feel very happy! This really made my day!
2 Comments
Your at the top of the stairs you just have to make that next step and you will be on the plateau…..Nice going with your song and yes it was a great review……

Gary

Comment by gary cornman — September 17, 2010 @ 11:09 pm

Thank you Gary for your beautiful words!

Comment by Maini Sorri — September 17, 2010 @ 11:49 pm
RSS feed for comments on this post.
Sorry, the comment form is closed at this time.