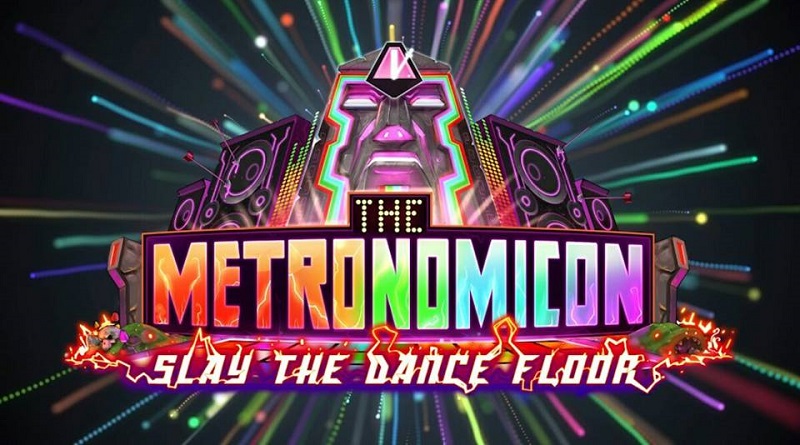 Akupara Games has announced that rhythm action RPG The Metronomicon featuring Lost Love by Maini Sorri within the videogame and on the accompanying soundtrack will have its much anticipated home console launch for PS4 on August 29th 2017 and Xbox One on August 30th 2017 digitally via PlayStation Store and Xbox Live respectively, while the soundtrack album comprising of 38 songs from The Metronomicon will be available digitally on PlayStation Store.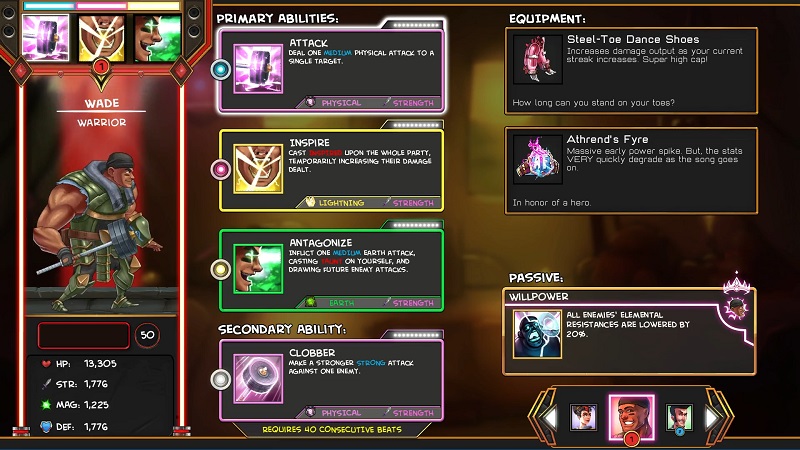 The home console release sub-titled Slay the Dance Floor expands upon the initial PC Steam version of The Metronomicon which massively increases the quantity of replay value by introducing local multiplayer into every mode, a new playable character, new and reworked challenges and new ability types, while downloadable content packs are planned to expand the in-game soundtrack further with more music that will be available separately for purchase. Gamers who are looking to play The Metronomicon: Slay the Dance Floor with a rhythm focused peripheral will be pleased to know that Rock Band 4 and Guitar Hero Live guitar controllers from PS4 and Xbox One are fully compatible on their respective platforms. For everyone who has previously purchased The Metronomicon on Steam for PC can download all new content from Slay the Dance Floor on home consoles as a free patch to upgrade The Metronomicon to its Slay the Dance Floor iteration on August 30th 2017.
Akupara Games will be live streaming gameplay from The Metronomicon: Slay the Dance Floor during a live marathon 12 hour charity event in support of St. Jude Children's Research Hospital. The charity event's gameplay stream takes place on Saturday, August 19th 2017 between 9am and 9pm PDT on Twitch, while anyone wanting to donate to the cause can do so via Akupara Games' Tiltify page. The 12 hour gameplay stream will showcase a new endless mode that is unlocked after completing story mode in which players will be challenged to an endless playlist of songs, although the new mode really starts to get interesting when factoring in the gradually increasing enemy levels which make them more of a threat to your characters and numerous gameplay modifiers that are progressively stacked against players.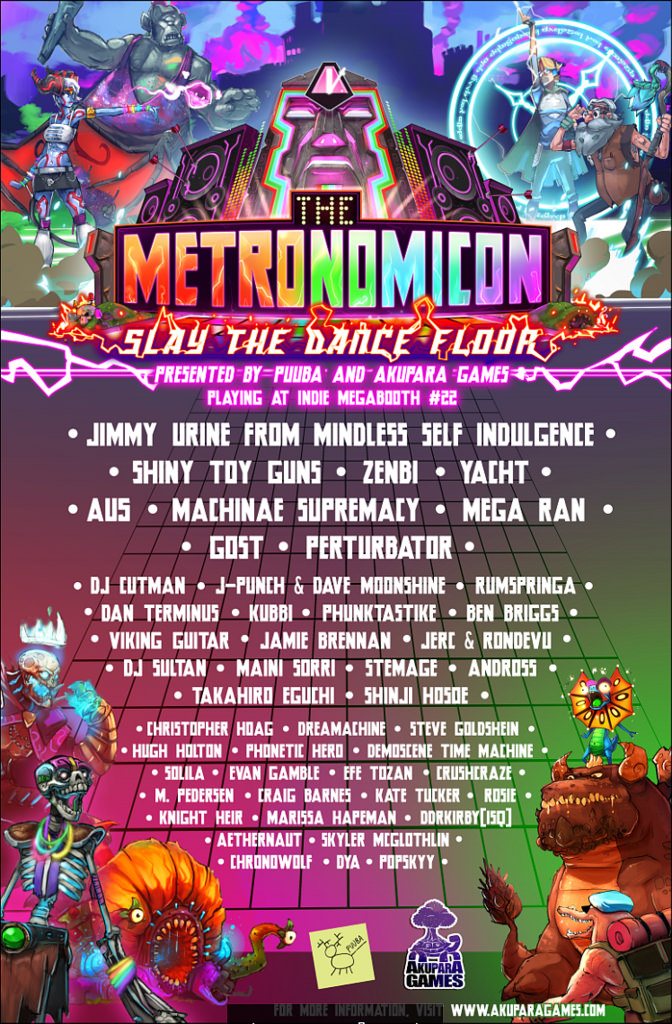 The Metronomicon: Slay the Dance Floor is available for digital pre-order via Xbox Live at a price of £15.99 in the UK, 17.49 EUR in Europe and $19.99 in America. Players will be able to pre-download the game in advance of its release date in order to play from the very moment Slay the Dance Floor becomes accessible on your Xbox One's store region.
The Metronomicon's PC Steam release has been receiving rave reviews from the gaming media and you can read all about that here with undoubtedly more impressive reviews to come from The Metronomicon: Slay the Dance Floor's home console launch.
You can view a live action trailer for the home console release of The Metronomicon and the home console announcement trailer.
No Comments
No comments yet.
RSS feed for comments on this post.
Sorry, the comment form is closed at this time.