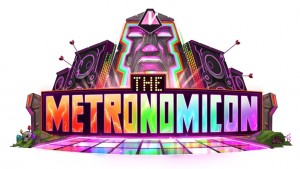 Great news! Maini's song Lost Love is included in the soundtrack of the American video game The Metronomicon. The game will be officially released on September 29th by the Los Angeles company Puuba and Kasedo Games. The game developer has released a trailer showing some of the cut scenes with Lost Love featured at the end of the trailer. See the new trailer here
See another great new Metronomicon trailer here.
See the Steam page here
Gaming Trend writes about the game:  "There are times when a game pops out of nowhere and instantly knocks me off my feet. Kasedo Games and Puuba's The Metronomicon is one of those titles; the game's excellent blend of RPG and rhythm mechanics, hilarious story, and killer soundtrack are just some of the things that are shaping The Metronomicon to be one of the best rhythm games in recent years."
About the soundtrack: " As for the soundtrack, it is superb: it does for indie and electronic music what Guitar Hero did for rock. Almost every song is perfect and shows an eclectic range of electronic and pop music, with some hard rock and other influences peppered in."
" Brimming with unique personality and a soundtrack that almost everyone will love, The Metronomicon is one of the best rhythm games I've had the joy of playing. This is one title that all music fans should try when it's released in September."
Read the whole review here at Gaming Trend
No Comments
No comments yet.
RSS feed for comments on this post.
Sorry, the comment form is closed at this time.