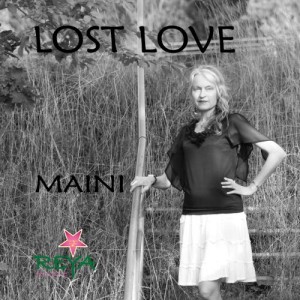 Maini can thank her lucky star. She was found by Brian Lanese, a three time Emmy Award Winner and Grammy Nominee from Los Angeles. He liked Maini's music and wished to produce her next record. Brian Lanese is the lead singer, writer and producer of 5 time 1st round ballot Grammy Nominated rock band Permanent Ability. Mark Twain is his famous ancestor. Maini's new 2 new singles Lost Love and Lost Love (Dance Remix) will be released on June 15th 2015.
Both singles are co-produced by Brian Lanese and Orlando M the guitarist of Permanent Ability, engineered by Brian Lanese, mixed and mastered by Anthony Dini, USA. All instruments are performed and recorded by Orlando M.
Both singles are already, 2 weeks before the release, on charts. Lost Love debuted as #40 on DRT National Airplay Top 50 R&B/HipHop Chart and Lost Love (Dance Remix) #74 on DRT National Airplay Top 75 Independent Chart, based on radio plays in The US.
The DRT National Airplay Top Charts are based on an amount of weekly radio plays and tracks radio air plays at more than 7000 radio stations around the world.
Music is by Maini Sorri and lyrics by Gary Cornman. Label behind the release is Reya music . Cd artwork pic by Johan Zetterlund and cd artwork layout Marjo-Riitta Oksanen.
Posted in:
cd release
,
chart
,
maini
,
Maini Sorri
,
music
,
My music
,
playlist
,
radio
,
Radio & TV
,
Recording
,
single
,
Top Charts
,
USA
: :
Comments Off
No Comments
No comments yet.
RSS feed for comments on this post.
Sorry, the comment form is closed at this time.