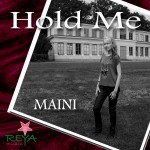 Review – Hold Me      May 21st 2013
I have opportunity to listen to the music of Maini Sorri, an Independent musician from Sweden, is my opinion that Maini has an great talent to perform and to sing with a clear and very suitable voice, her music can involved the listener with joy surrender by emotions.
- " Hold Me " Strong and well define introduction, strong rhythm well keep, easy melody to listen to it, excellent arrangement, great mix and very suitable music, the lyrics message expresses great feeling, with a well define line in combination with a great, and well tune voice, Maini make this melody a great hit, this melody is a joy to the ears. Vocals and music flows just perfect, Maini transmit to the listener her emotion. Is my opinion that this song has everything music, lyrics, vocals and harmonies that a song needs to become a hit. This Song will be a great addition to any music lover library.
This song will be recommended at Newusb, to be add to the Play list and and also to the request list for our friend and fans enjoyment .
Review by Gonzalo Arzamendi, Arzuk Productions & Enterteinment, California
Read the review here
Posted in:
cd
,
cd release
,
female vocalist
,
Listen
,
maini
,
Maini Sorri
,
music
,
My music
,
promotion
,
radio
,
Recording
,
review
,
single
: :
Comments Off
No Comments
No comments yet.
RSS feed for comments on this post.
Sorry, the comment form is closed at this time.